Affordable gardens can be achieved today with our summer promotion
This year is the year to spend more time in the garden and we have made this more affordable. With our summer promotion you can get up to 30% off modern garden furniture and metal pergolas.
Garden Furniture
With massive discounts across our furniture ranges it is easier than ever to create your dream, affordable garden. Spending time in the garden with the family is the perfect way to enjoy your summer when going abroad isn't as simple.
If you want to turn your garden into an outside dining room, we have table and chair sets ranging from bistros to large, family-size sets. A bistro set is the perfect choice to enjoy intimate dining on the balcony or in a small garden or courtyard. Relaxing in the evening with a glass of wine and some nibbles will instantly transport you to a holiday location without having to get on a plane.
For large families there is nothing better for some bonding than enjoying your evening meal outside. Our outdoor table sets can seat up to 8 people. These larger sets are also ideal for entertaining friends for a BBQ or party in the garden. The perfect remedy for the post-lockdown blues.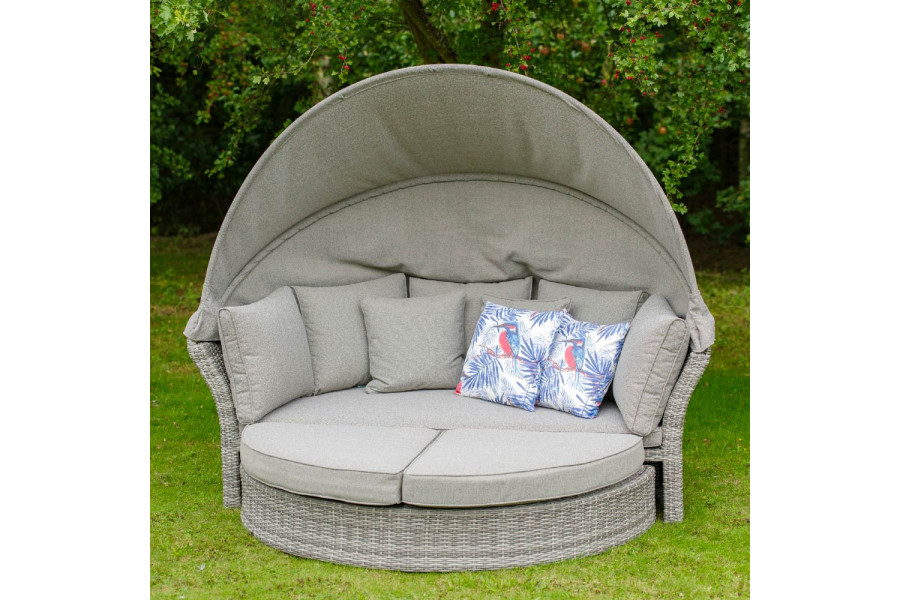 For those who want to turn their gardens into their ideal holiday destination we have plenty of lounging choices at affordable prices. Our ever-popular egg chairs, day beds, and sun loungers all have up to 30% off. On a hot day these are the perfect places to curl up with good book, some sunscreen and a cool drink. Relax and get cosy, enjoying the comforts of being on holiday, all from your own garden.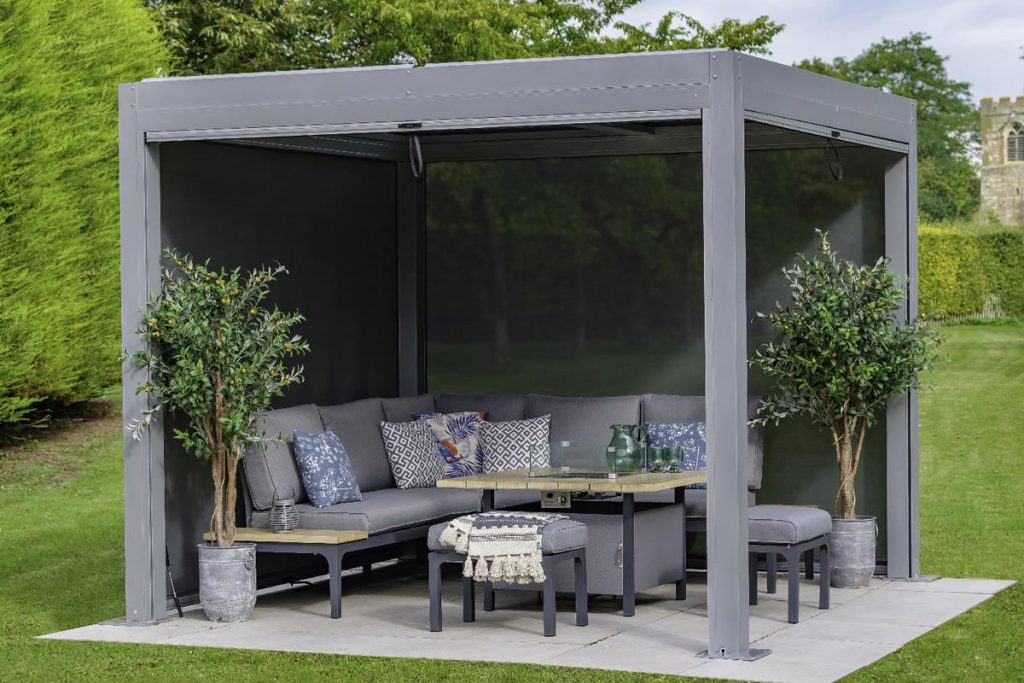 Metal pergolas
We all know that the British weather can be unpredictable. The solution to this is simple: a pergola. With a metal pergola you can make the most of your garden and new garden furniture, whatever the weather. Come rain or shine, with the shelter from a pergola you can relax and enjoy your outdoor space. You can pre-order your pergola today and save over £1000 with our summer promotion.
With adjustable sides and roof this pergola is perfect for any kind of weather. The sides can be easily pulled down to provide all round cover when it rains. The roof is easily operated with a hand crank, so when the sun comes out, open up the roof and make the most of it.

Shop our summer promotion now and create your perfect garden at an affordable price.