Do you take your health and strength for granted? Or do you deliberately avoid thinking about what would happen if you lost them? It's no fun imagining what would happen if things suddenly changed.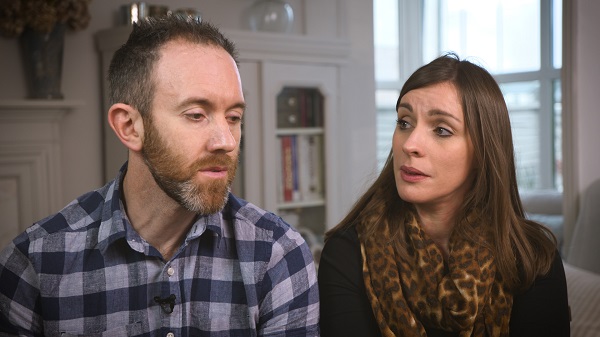 Tree surgeon Marek suffered a devastating fall, resulting in brain injury. Perennial stepped in to help his partner Ann Marie with financial arrangements, help with the benefits system, and emotional support.

Things do sometimes change, though, and that's why we originally chose Perennial as one of our charity partners. None of us is immune from a devastating event. And we're delighted to say that thanks to the numbers joining our Specialist Landscaper Scheme, (where for every new member who signs-up, we donate £10 split between Perennial and Greenfingers) our support now stands at £1,100.
Martin's experience is a prime example of what can happen in the blink of an eye. The mainstay of his landscaping company, Martin was struck down out of the blue by Guillain-Barré syndrome, an auto-immune disease that attacks the peripheral nervous system and can cause paralysis within only a few hours. He was signed off work for three years.
Martin says he struggles to see how he and his family could have managed without Perennial in the first six weeks of his illness.
Once Perennial were involved, their Case Worker gave Martin the information he needed to receive benefits, and took the burden of the administration off his shoulders. He puts much of his recovery down to Perennial's involvement, because the more he did, the more it devastated him; he needed all his strength and focus on getting better.
Perennial finds that the psychological support of knowing there's someone there to help is often every bit as important as practical assistance, and increasingly people are turning to the charity for a better understanding of what's available to them.
Party for Perennial offers the chance to network while raising money for the many services they offer.
Last year saw an almost 100% increase in people using their "advice only" service, delivered by Case Workers and Debt Advisors, usually over the telephone. In response, last February Perennial extended its monthly late-night telephone advice service, with advisors now available every Wednesday from 12 – 8.30 p.m.
This year has seen over £420,000 given directly from Perennial, mainly in day-to-day living grants and debt clearance. Case Workers assisted clients in claiming nearly £1.04 million of statutory benefits and negotiated £91,000 of debt write-offs. The Debt Advice Team helped recover £2,500 from sources such as refunds from miss-sold PPI. The figures show how much Perennial's help is needed and appreciated.
Perennial will be holding their annual Party for Perennial - which we are thrilled to be sponsoring - open to everyone, on Thursday 18th January, in the Flamingo Room at O'Neills, London W1, with tickets at just £25, including bubbly, delicious food and live music.
In the meantime, though, if you haven't already, you have the chance to boost our donations to Perennial just by joining our Specialist Landscaper Scheme. Do it now to give them a little extra for Christmas and add your support to Perennial's vital work.