Take a look at our newest addition to the range – Metal Pedestrian Gates
Once you have finished designing your perfect garden there are the finishing touches to think about. Our new metal pedestrian gates are both practical and stylish. Read on, to take a closer look.
About the range
Garden gates are a traditional supplement to any garden. Bringing a practical element to provide easy access to the front or rear of your property, they are an essential for any garden. Not only this, but the addition of a gate can add an element of security, deterring potential intruders.
Modern and elegant, these gates will bring a contemporary twist to a classic garden feature. The designs in the range all mimic traditional gate designs but with modern materials. This produces a stylish result that will make an impressive feature in any outdoor space.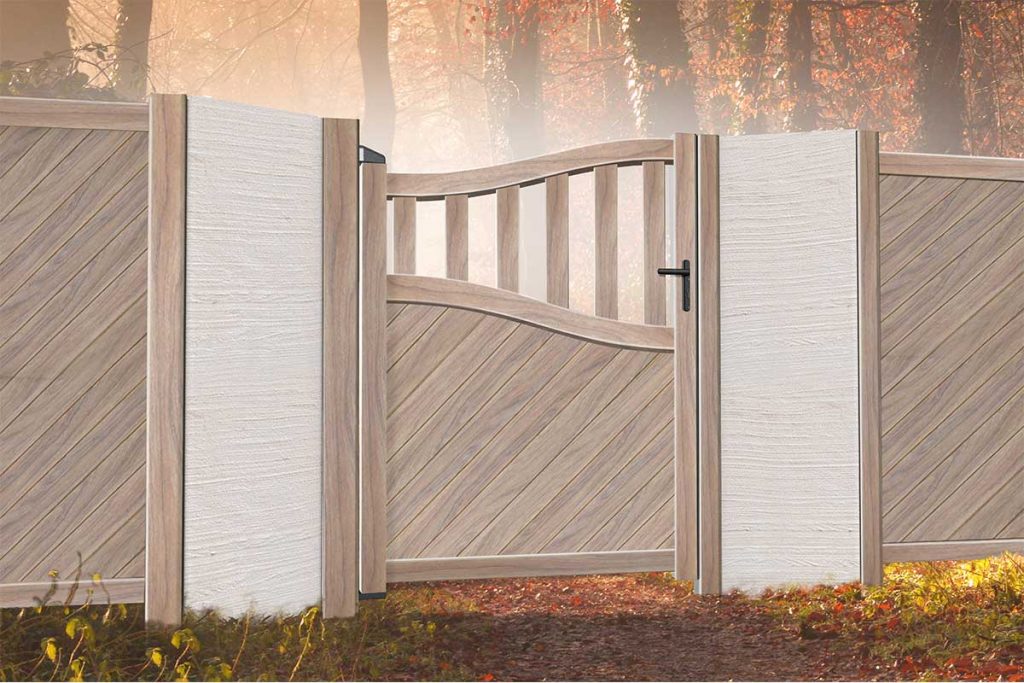 The gates come in a range of designs and styles, available in black, grey, or light oak tones. With full length, half, and three-quarter slat designs, you are sure to find your perfect gate.
Qualities of the gates
To help you get your garden look easily, the gates are quick and simple to install. The kits are fully equipped with wall- or floor-mounting hinges. For best installation we recommend floor mounting and a gap either side of the gate of 20mm for a total gap size of 40mm and a 50mm space at the bottom to allow the gate to swing.
These versatile gates are equipped to accommodate various methods of automation, to suit all needs. The gate are strong and stable, made from hard-wearing aluminium and coated with a polyester powder finish. The aluminium also makes the gates lightweight so there is no struggling to open them. Durable, the gates are rust and corrosion resistant for a long-lasting product. The gates are also low-maintenance—an ideal quality. Simple wash the gate with soapy water and rinse down to keep them looking their best.